2.75 (G-H) | 2.750 (UG CI-M) | HST.552

Each year we bring together clinicians, industry partners and MIT engineers to develop new medical devices that solve real clinical challenges brought to us by clinicians and industry partners. This is a senior capstone and graduate-level course.
Projects are presented at the beginning of the term, teams are formed and for the next twelve weeks teams follow a structured design process that culminates in a proof-of-concept prototype. Projects identified to have a significant impact, a committed team and a viable market can be continued into the spring term for the next level implementation.
Since 2004, this class has become a highly effective mechanism for fostering new research ideas and collaborations, with papers published, IP created and some of the projects receiving subsequent funding and launching as startups.
Read the Official MIT Course Listing
2021-22 Project Solicitations
This coming academic year, we are moving to a Spring schedule. This will better accommodate students with Fall conflicts. We will open project solicitations in late fall 2021. We are all very much looking forward to in-person class again!
(Note: This was special for COVID-19, we will be returning to normal soon.)
Thank You to Our Supporters!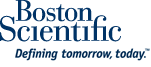 contact us to become a sponsor and support our educational mission
Media
MIT News
Just what the doctor ordered – February 2018
MIT students create new medical devices – January 2013
Smithsonian.com
When Doctors Need New Medical Tools, These Students Are Up To the Challenge – March 2018
IEEE Journal of Translational Engineering in Health and Medicine
Seven Steps to Innovation – December 2013
Classroom to Clinic: Merging Education and Research to Efficiently Prototype Medical Devices – August 2013